Calls for a boycott against the label gained traction after a video campaign showed a Chinese model struggling to eat spaghetti with chopsticks - a depiction that was criticized as racist and insensitive - and incendiary messages purportedly from co-founder Stefano Gabbana's Instagram account went viral.
Nearly all major Chinese e-commerce sites, including Alibaba Group Holding Ltd.'s Tmall and JD.com Inc., have suspended the sale of D&G products in China. As the fallout grew, Dolce&Gabbana goods were also taken off from the Chinese e-commerce platforms.
The notorious campaign was also posted to Chinese social media platform Weibo.
According to The Guardian, Chinese online retailers Kaola, Secoo and Yoox Net-A-Porter all confirmed they were no longer listing Dolce & Gabbana products on their sites, while an investigation by Reuters revealed that searchers for D&G items on Alibaba and JD.com came up with no search results.
Early Wednesday morning, in a chat on Instagram between a netizen named "michaelatranova" and someone using the personal account of Gabbana, the latter appeared to make insulting references toward China and Chinese people. Both companies didn't respond immediately to requests for comment. "Crouching Tiger, Hidden Dragon" star Zhang Ziyi said she would boycott the brand. The multi million euro event, which has taken months to plan, was unceremoniously canceled after a backlash to a series of D&G ads of which users accused the Italian brand of harbouring Chinese stereotypes.
Stefano said: "We want to say to all Chinese across the world and we are taking this apology and message very seriously". "We have nothing but respect for China and the people of China".
Dolce & Gabbana co-founder Stefano Gabbana defended the advert and engaged in confrontation with an Instagram user, to whom he said "China Ignorant Dirty Smelling Mafia".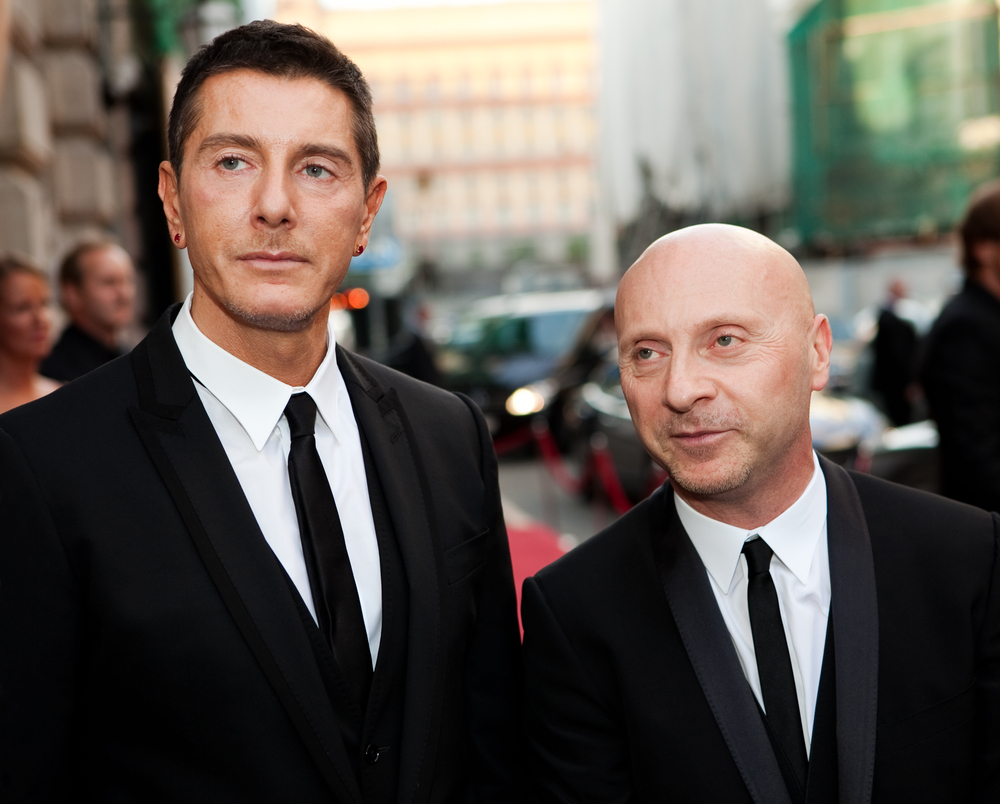 Stefano Gabbana and Domenico Dolce
The campaign triggered a huge debate on Chinese social media on whether D&G intentionally stereotyped China by choosing outdated street views as a background instead of advanced modern areas such as the financial district in the city. In April a year ago D&G offended the Chinese after an advertising campaign shot in Beijing featured only run-down and old neighbourhoods, eschewing the modern landscape the city is keen to promote.
However, the crisis for Dolce & Gabbana showed no sign of easing on Friday.
Dolce told The Associated Press in an email interview before the controversy erupted that the designers had planned an "homage to China, to celebrate the country, and at the same time, to tell our story and love for fashion".
Dolce & Gabbana's blunder is not only awkward, it's expensive.
Several retailers have reportedly pulled the brand from their stores and websites in China and Hong Kong.
Referring to the cancelled show, he said many models, manufacturers and publicists from around the world worked hard on it but it was now a "wasted effort".
"China has always been friendly to foreign businesses".
More news: Goldman Sachs analyst slash his price target on Apple Inc
Top Stories
Pakistan terror attacks: Chinese consulate stormed, 12 dead at market
Balochistan is Pakistan's largest and poorest province, and it is confronted with ethnic, sectarian, and separatist insurgencies. Pakistani police say the death toll from a bombing at an open-air food market in the country's northwest has risen to 25.
Prince Harry and Meghan Markle Reportedly Moving out of Kensington Palace
The Duke and Duchess held their wedding party at nearby Frogmore House, following their marriage in St George's Chapel, Windsor. It was initially claimed the move next door to the Queen was down to "tension" between brothers Harry and William.
Power Rankings: Gonzaga earns the No. 1 spot
The Zags took a 39-32 lead into the locker rooms when Jeremy Jones sank a 3-pointer with 10 seconds left in the first half. However, Gonzaga has controlled the pace from the onset and has given Duke its first real challenge of the season.
Djokovic Sets up ATP Finals Title Clash With Zverev Anderson
Today wasn't a great day for us but if we put things into perspective it was an awesome year, an incredible comeback'. Fans gave Zverev a huge ovation as he stepped up to serve for the set, and it appeared to inspire him.
Trump's asylum ban blocked by U.S. judge
Following the ruling , some top Democrats called on the Trump administration to work with Congress on immigration reforms. The court's ruling can force the administration to allow people to seek asylum. "Make no mistake - we are very serious".
Trump's rails against court, migrants in call to troops
The president said he gave the military "the OK" to use force against migrants seeking asylum in the US. But Trump lost little time in raising the border. "The CIA points it both ways", said Trump .
DeepVeer wedding: Sabyasachi issues clarification about Deepika's saree, is guilty
Hundreds of frenzied fans greeted the couple and cheered the celebs walking in, with bouncers keeping the boisterous crowd at bay. It is being hosted at The Leela Palace, and will see a guest list comprising the Padukones' extended family and relatives.
Nissan to oust Chairman after finding 'significant acts of misconduct'
He was responsible for a dramatic turnaround at Nissan in the early 2000s when the auto firm was on the verge of bankruptcy. A Japanese paper reports Ghosn has been arrested by Tokyo prosecutors, but that has yet to be confirmed.
Socialist Ocasio-Cortez inaccurately names branches of government
Tlaib also endorsed Justice Democrats' campaign in a statement. "Those little things are very real", she told The New York Times . Last week the 29-year-old said she will find it hard to pay her rent until she picks up her first pay cheque in January.
Bitcoin slides to a new low this year at below US$4500
BTC.top is one such crypto mining firm that has begun mining Bitcoin Cash in support of BCHABC. On November 15 , Bitcoin plummeted from $6,300 to around $5,500, according to CoinMarketCap .
[an error occurred while processing the directive]